AWS and the cloud have the capability to enhance every business, regardless of size or age. Legacy players are compelled to change basic aspects of their business models, while start-ups and smaller companies are given access to technologies previously only available to the most fortunate. The winners will prevail not by dominating the value chain of their respective industries, but by making it easy for developers to collaborate and for customers to adopt their technology cheaply and easily. Hello, AWS.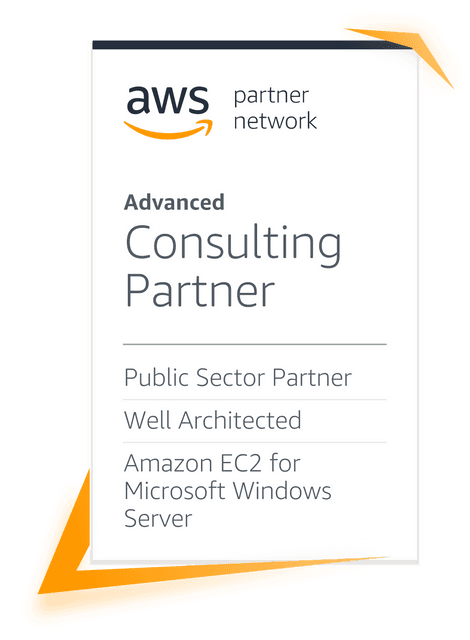 Partner Benefits
Why should you use an AWS partner?
Expert AWS Support
Proof of Concept Credits
Custom AWS Workshops
Free WAR & AWS Security Assessments
Customer Events
Free Tooling & Software Products
Whether you are new to the cloud or a seasoned cloud enterprise, we're confident we can provide the resources you need to improve your cloud experience. Our goal is to help you develop usable, repeatable and automated cloud solutions while educating and supporting your teams needs. We will keep you up to date on top technologies and releases in the AWS ecosystem so you can stay on the cutting edge of development and cloud operations. We are your partners in the cloud.
AWS Certified Experts
We've been there, done that with AWS. We can help you avoid common pitfalls that cost you time and money. Our team of certified AWS experts can help guide you through your journey in the AWS ecosystem.
AWS Well Architected Review (WAR)
Observian provides deep AWS knowledge and hands-on experience building, migrating, and optimizing cloud architectures. During a Well Architected Review, Observian utilizes the Well Architected Framework to assess a customer workload and provide remediation guidance that conforms to AWS best practices.
AWS Security Assessment
The outcome of the assessment is an evidence based report that Observian will deliver to you. This report summarizes the Security Posture of your AWS account(s), grades them against the CIS AWS Foundations Benchmark and helps you understand how to align with established best practices. See how you stack up against NIST, HIPAA, GDPR Readiness, SOC2, ISO 27001, PCI-DSS compliance.
"We wanted to convert a large scale project to dot net core to reduce ongoing fleet costs. The Observian team helped guide our solution to the one that fit our needs and contained best practices to make sure our total cost of ownership in terms of maintenance and day to day usability stayed low. They also helped us gain the skills in the areas we needed to make sure we were empowered to manage, modify, and enhance the solution after they finished the project."

William Broadhead
Sr. Dir Engineering @ CrownPeak
If you've read this far, you have probably figured out that Observian knows AWS really well.
Here are the AWS consulting services we offer:
As an AWS Consulting Partner, we help you succeed in your journey to the cloud. Whether you're looking to the cloud for innovation, cost savings, agility, ops efficiency, or all the above, we can help you do it right. No matter the scale of your migration, we've got your back. Let's talk today about your tomorrow.