Observian can help your team achieve the agility you want along with the security and reliability that your business needs with Google Cloud. From team workshops to full cloud migrations, Observian has you covered.

Interested in Managed GCP Services?    Managed Google Cloud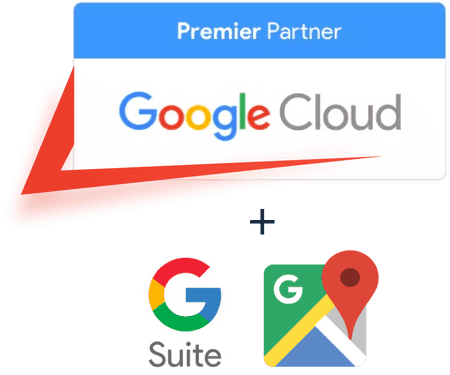 Partner Benefits
Why should you use a Google Partner?
Expert Support
Proof of Concept Credits
Free Workshops
Free Assessments
Customer Events
Whether you are new to the cloud or a seasoned cloud enterprise, we're confident we can provide the resources you need to improve your cloud experience. Our goal is to help you develop usable, repeatable and automated cloud solutions while educating and supporting your teams needs. We will keep you up to date on top technologies and releases in the Google Cloud ecosystem so you can stay on the cutting edge of development and cloud operations. We are your partners in the cloud.
from Certified Experts
Observian will come on site or host your team to train your staff on how to best utilize Google Cloud Platform. Our team of certified GCP experts will help guide you on topics from container orchestration with kubernetes to machine learning. Sessions fill up fast, so book soon!
We have a broad team with expertise in various specialties when it comes to GCP, here are a few:
As a GCP Consulting Partner, we help you succeed in your journey to the cloud. Whether you're looking to the cloud for innovation, cost savings, agility, ops efficiency, or all the above, we can help you do it right. No matter the scale of your migration, we've got your back. Let's talk today about your tomorrow.

+
=

Save Money and Get Free Training
Observian has partnered with Google to bring our customers best in class productivity and collaboration with G Suite. Contact Observian to see how much you can save on licensing.