+
=

Observian is Proud to Be a Google Cloud Partner
Observian has partnered with Google to bring our customers best in class productivity and collaboration with G Suite. See how these amazing tools from Google paired with our expertise can help transform your business.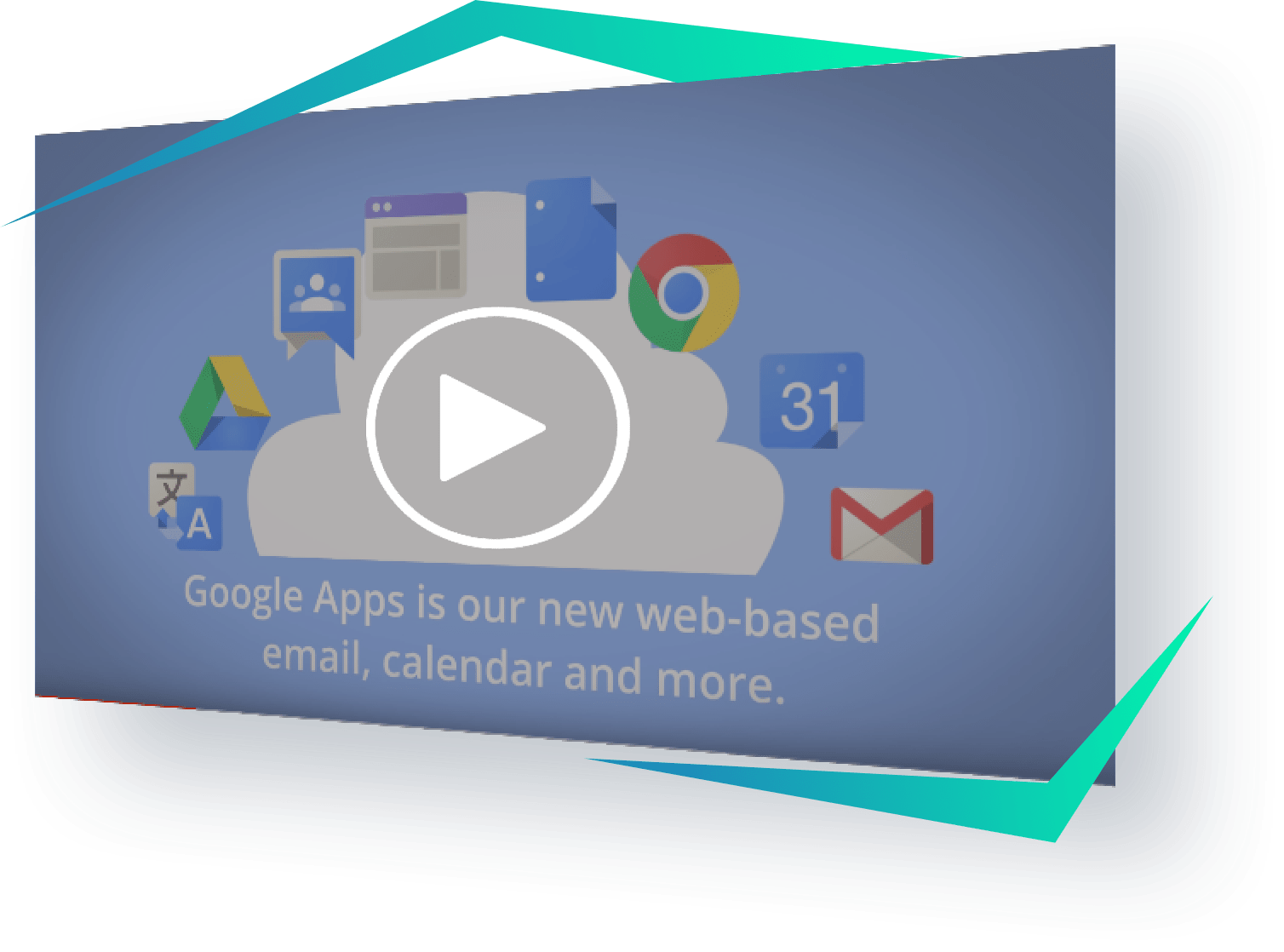 Streamlining your business practices and productivity is simple with Observian's G Suite migration. With a wide variety of helpful tools, G Suite products can help in almost every aspect of your business. From compiling data to creating vibrant presentations, G Suite has it all. Check out the useful tools that Observian can offer as a Google cloud partner.

Google Docs
Collaborate seamlessly with Google Docs. With smart-editing and styling tools, creating and working together on your documents is simple. A wide variety of templates and fonts, as well as the ability to add links, drawings, and images are available and ready for your team.

Google Sheets
Keep track of all your data company-wide with user-friendly Google Sheets. Colorful charts and graphs, in addition to pivot tables, conditional formatting, and built-in formulas, makes your data easy to navigate.

Google Slides
Take your presentations on-the-go with Google Slides. Available on any device, you and your company can make the perfect presentation every time. Equipped with different types and styles of templates, Google Slides is ready for your presentation.

Google Groups
Communicate and collaborate easily with Google Groups. This tool gives you the ability to send an email to multiple people with only one address, create and send invites to events, or easily share a document with a group.

Google Drive
Store all your documents, presentations, and everything else in Google Drive. This is the one-stop shop for all your projects in the cloud. A versatile cloud storage service, Google Drive keeps your most valuable work in one place.

Google Sites
Create a site just for your team. With Google Sites, you don't need to be a programmer or designer to create an engaging site on any device. Feature reports and team updates that look great on desktop, tablet, and mobile are easily made with Google Sites.

Google Tasks
A virtual to-do list, Google Tasks keeps you on track. This handy tool keeps all your tasks in one place, so you won't misplace your to-do list ever again. Virtually cross items off the list, and stay on top of your workload easily.

Google Keep
Keep your random thoughts, lists, and ideas together with Google Keep. Available across all your devices, keeping track of your notes is simple with Google Keep.

Hangouts Meet
Communicate easily through text, voice, or video chats one-on-one or in a group with Hangouts. Chatting with coworkers and other business associates is simple.
Already a G Suite Customer?
Great! It'sto start getting support from our expert staff.
Switching to G Suite Products from Office 365?
Use the slider to see how much you can save...
Save Up To
$100,000
Per Year*
*Based on Microsoft Office 365 pricing of $35 per user and Google pricing of $10 per user.
Check Out How G Suite Compares
What Does Observian Provide as a Google Cloud Partner?
As a G Suite partner, we provide technical support for G Suite products and administration atto you. With our built-in G Suite migration, switching from Office 365 is simple, and Observian is here to help with every step along the way. Our goal is to make your use of Google products as easy and seamless as possible.
Start Your G Suite Migration Today!
Get the most from G Suite and Observian all in one. We're happy to help you get started.